Our Team
Five full-time sports teachers cover the athletic interest in popular sports. They are responsible for the conceptual and organizational support in the following areas: team sports, climbing and mountain sports, fitness and health, martial arts, dance, new and intramural activities, gymnastics and track and field, and water and winter sports. They must also supervise and guide over 400 trainers to ensure a high-quality program.
The director is in charge of competitive sports. In Freising und Landshut the sports program is supervised by an additional teacher.
Management: Michael Hahn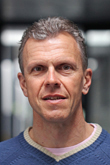 Director of University Sports Center in Munich
Head of department SG for swimming and golf
Division 1: Klaus Beer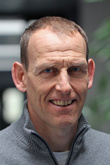 Winter sports
Water sports 1 (canoe, rowing)
Gymnastics / track and field
Fitness & health (fitness studio)


Room no: 15213
Division 2: Thomas Plank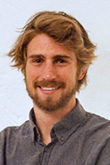 Climbing & mountain sports



Room no: 15223


Division 3: Lutz Herdener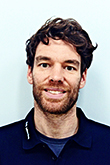 Fitness
Dance
New & intramural sports
Room no: 1521313


Division 4: Tobias Borucker
Water sports 2 (sailing, surfing)
Swimming
Diving
Room no: 15214


Division 5: Andrea Wolfrum
Ball & team sports
Martial arts
Room no: 15214


Division 6: Frits Vilijn
Freising
Landshut
Triesdorf
Weihenstephaner Berg 13 (office in TuG), Freising
ZHS administration
Here is where all the pieces of the puzzle come together: online registration for classes and tags, issuing tags, class organization, editorial staff of the program brochure, scheduling of university sports, procurement and maintenance of athletic equipment, organization and staffing of the equipment depot and tennis courts, administration and management of budgets, HR, contracting, and teacher accounting. Every semester 16,000 sports tags are sold, which finances a large part of ongoing operations of the university sports program.
Susanne Fischer
Director of administration

Room no: 15222
Katrin Beiler
Accident reports
Issuing of tags
Class registration
Room no.: 15221
Walburga Gärtner
Class registration
Issuing of tags
Competition participation authorization


Petra Hain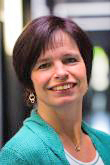 Class registration
Issuing of tags
Participation authorization
Room no: 15220
Tina Wörle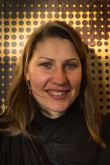 Class registration
Issuing of tags
Participation authorization
Room no: 15220
Torsten Hinzmann
Accounting
Class reservation
Issuing of tags
Room no: 15221
Ursula Palm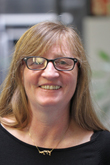 Receptionist at tennis courts
Renate Kilzer
Receptionist at tennis courts
Andreas Wischnewski
Manager of the equipment depot
Alfred Schmuck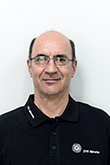 In charge of the equipment
Nicola Fuhrich